Business
Company Philosophy
We focus not only on cancer itself but on the whole conditions of cancer patients, and aim to deliver medicines that are recommendable for cancer patients and their families.
1. Unique Development Method
Unique Development Method-Developing gentle anticancer drugs-
We use existing drugs and compounds with anticancer activity as modules or components in our development products. Utilizing our know-how on dosage, drug administration and combinations, we integrate these modules into anticancer drugs that have improved balance of safety and efficacy.
The general development process for anticancer drugs involves 5-7 years for basic and preclinical research to find promising candidates. With our Module Drug Development approach, initial research is almost unnecessary as we are combining known active substances, and we can progress into clinical studies after only 1-2 years. This means reduced development time and risk of failure with greater efficiency. We use our innovative approach to create anticancer drugs with reduced side effects that improve quality of life.
2. Our Pipeline
Our development pipeline currently has 6 projects.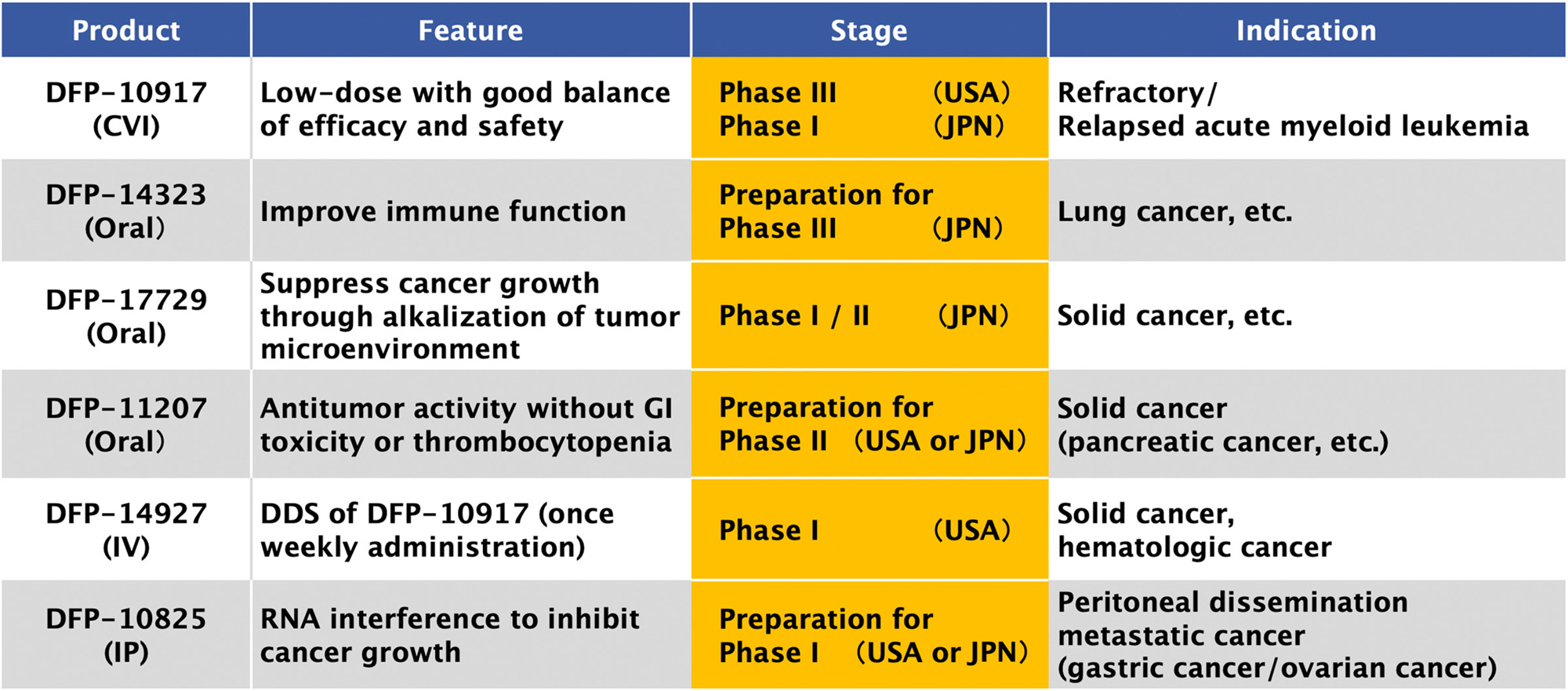 3. Business Strategy
Business Field
1) Specialized in Oncology
Cancer is a leading cause of death Worldwide and greatly impacts patients, their families and society in general. While some people recover following anticancer treatment, there are many cases where cancer continues to spread and patients` quality of life is negatively impacted by the severe side effects of anticancer treatment.
We established Delta-Fly Pharma to develop anticancer drugs with a favorable safety and efficacy profile based on our know-how and the experience of our seasoned team. Leveraging our Module Drug Development method, we aim to deliver medicines that are recommendable by cancer patients and their families.
2) Effective Use of External Resources
We focus on management and operation of our research and development, and outsource specific activities to external contractors and partner organizations.
3) Collaborations
We use our Module Drug Development concept to identify and advance anti-cancer drugs through the R&D stages, and enter into licensing agreements with pharmaceutical companies for development and marketing.
<Business Strategy>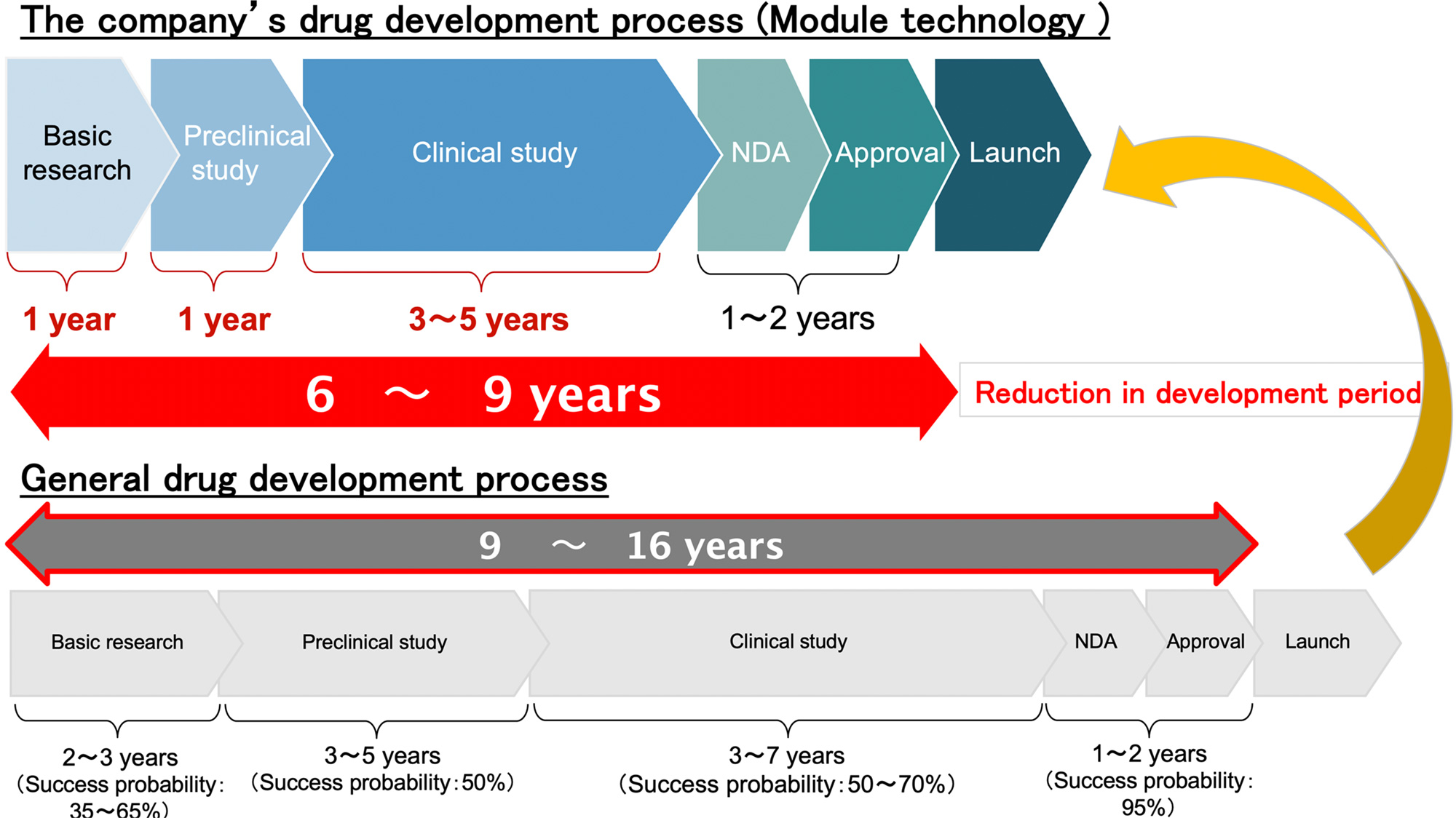 Business Model
At the R&D stage, we obtain revenue in the form of initial payments, milestones and development cooperation funds from our collaboration partners.
When products are launched, we receive a royalty on sales as another revenue source.
<Partnerships and Revenue>